MULTITOUCH INTERACTIVE DISPLAY, KIOSK AND SCREENS
Wonderland Technologies provides Multitouch/Touch devices in any form such as interactive walls, interactive tables, kiosks or wall mounted screens.
Our surfaces/kiosks able to detect between 2 to 50 touch simultaneously, our devices are slim, super fast, resistive to the ambient light and available in many sizes and shapes.
The display size can be between 32″ to 20 feet width multi touch wall.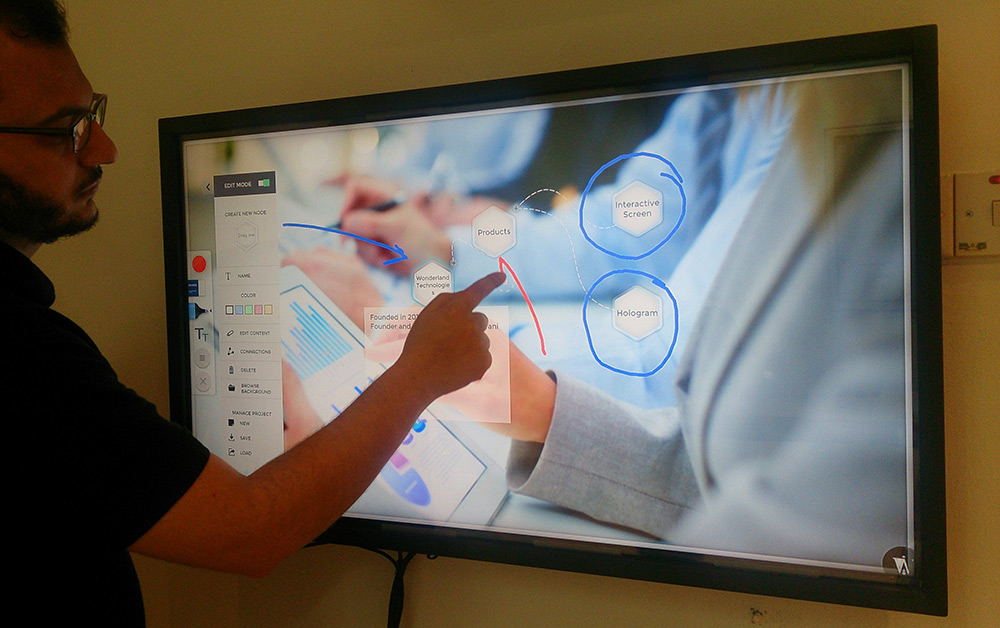 With proper application/software our Multi-Touch kiosks/surfaces can be used for any purpose such as education, medical, military, entertainment, exhibitions, retail and many more.
Multi-Touch Screen in any size
We can provide almost any size that fit your lobby, conference room , gallery or show room. Interactive LED/LCD screens from size of 32" to 80" diagonally or an interactive wall made from multi narrow bezel LCD screens to make up interactive multitouch wall with width up to 20 feet.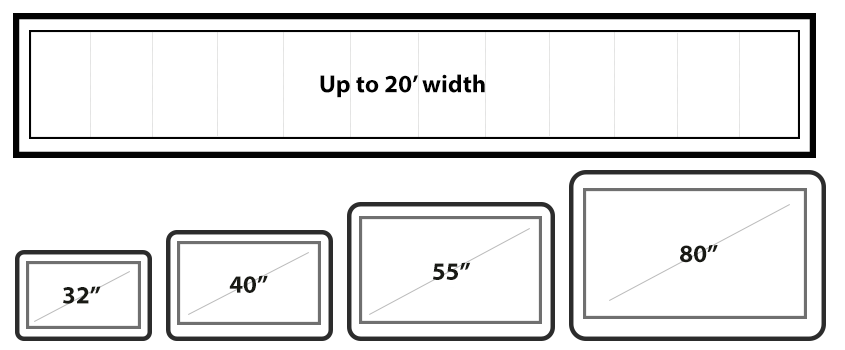 Custom Design multi-touch Kiosks
We can design your interactive multitouch surface in any form, as table, wall mounted screen or interactive wall, in landscape portrait orientation and by using any material or color.
Our multitouch surfaces will blend in with your theme and corporate identity and will give the magical creative touch to your organization.

MultiTouch Points
Our screens support multi-touch points: dual touch, 6 touch, 12 touch, 32+ touch or 50+ touch points.

Multitouch Market Sectors
We provide multitouch solutions for all market sectors, specially property developers, corporate, government agencies, retailers, museums and galleries.

Multitouch Applications & Software
Custom Development
Whatever is your requirement we will make sure you get the most of your interactive multitouch surface using the most stable and interactive technologies.
Want to find out more?
Please contact us if you need quotation or if you like to view our products, we will be happy to help you.